Low-cost Monthly Rentals and Long-Term Lease Now Available!
Fill out the form to learn more about home neurofeedback and discuss your options with an experienced trainer!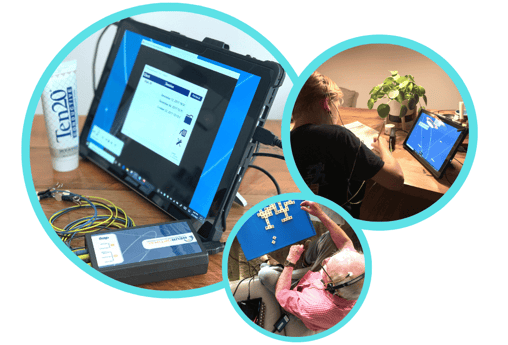 Yes, I am interested in a neurofeedback rental and would like to discuss my options with a trainer
---
Cost of a NeurOptimal® Neurofeedback
When renting this neurofeedback home system for a month cost per neurofeedback session is less than $60. Our monthly plans range from *$650/month and up and can be extended as long as you wish. Free shipping anywhere within US via FedEx 2 day shipment. Flat-rate shipping cost to Canada is $50 (including return).
Want to rent long-term? We now offer a 1-year lease at *$499/month. Please note, this excusive lease offer is only available for re-renters or for those who have rented from us for a month.
Cost to buy a NeurOptimal system range from $7,799 and up. We help health professionals get started with neurofeedback training! Get expert guidance from Natalie Baker, LMHC, NeurOptimal representative since 2011.
Have questions?
Fill out the form or use the chat widget to talk to an experienced trainer today!
*Sales tax applies for NY, CO, CA residents.

What is NeurOptimal®
The NeurOptimal® Home System is a fully automated neurofeedback system used for both professional and home use. This advanced neurofeedback technology is designed to support the brain's natural, innate learning process. NeurOptimal is a non-invasive brain training and safe for any age to use.
Did you know?
NeurOptimal® is the only fully automated Dynamical Neurofeedback (TM) device available today. NeurOptimal® is designated as a General Wellness Product by the FDA. It is safe neurofeedback training for any brain!
Why rent a system from Neurofeedback Training Co?
Your NeurOptimal rental includes a tablet-based system with the latest updated NeurOptimal® software version 3.
We are experienced. We've been offering our brain training program for over 11 years and have served over 3,000 customers.
We are experts. All of our coaches are

Advanced Certified Trainers

and have been through the brain training program themselves.
We provide the best value.We price our programs to meet the needs of our customers.
We offer excellent customer service.We provide exclusive manuals and training videos. Chat window, text, phone and email support available
We give the option to train multiple people and offer unique training suggestions for each person.
We care. Our

team of experienced trainers

will guide you through the renting period, review your progress and make suggestions based on your goals. Coaching sessions are included in each rental.

Have Questions? Talk to an experienced neurofeedback trainer
Use the chat widget or leave us a voicemail at +1 (347) 835-5408 and one of our neurofeedback trainers will call you back (business hours only).